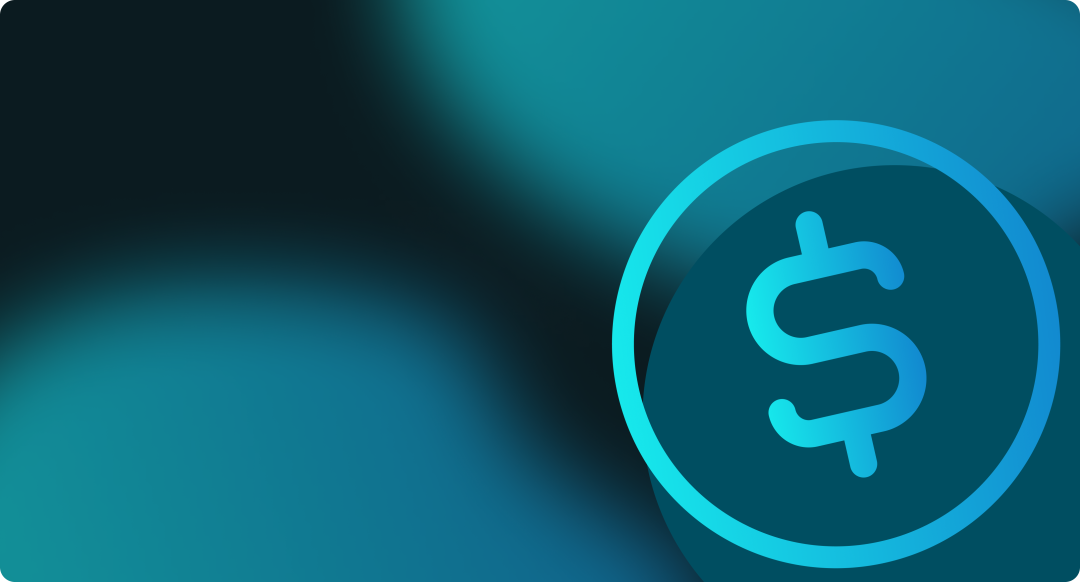 The cost of app development in 2023
According to Statista, people spent 4.4tr USD on IT development. The IT industry is promising and deserves special attention. So, it may be a wise decision to create an app of your own. Making an app can be a huge undertaking, and the costs can add up quickly. However, with a little research and planning, you can estimate how much it will cost to make your app. You see everything has a price tag, but it's not always the case with mobile app development.
There's no fixed price when it comes to developing a fully applicable mobile app. The average application cost will start from $40 per hour and it will cause the app price to range from $40,000 for a simple app up to $500,000 for complex application development, according to GoodFirms and Clutch investigations. You'll have to factor in the costs of design, development, marketing, visual design complexity, security and hosting of an app, the size and level of the development team, and more.
How to save funds when developing an application, what exactly affects the total cost, and how much is the cost of the most famous application, all this you will get to know in this article.
How Much Does It Cost to Develop an App?
The cost of making an app depends on the amount of time and effort you want to put into it. There are many factors that go into the cost of developing an app, such as the type of app you want to make and the number of features it needs. The cost to develop an app varies depending on the size and complexity of the app, but generally, it's more expensive to develop an app for a larger company.
Average cost of an app: statistics
According to a number of polls, building an app can be expensive starting from $40,000 up to $500,000, occasionally more. On the other hand, a feature-packed mobile app can cost more than half a million dollars. The Clutch agency determine the average application development price as $171,450. At the same time, VDC developers insist on the $140,000. A CIOs survey done by Kinvey estimated the average cost to be $270,000.
Location of the App Development
The crucial factor in determining the final price of mobile app development is the location of an app development firm. Some of the most prevalent mobile app development locations include North America, Australia, the UK, South America, India, Ukraine, and Indonesia.
The app development rates in Asian countries such as India, Pakistan, and Indonesia range between $25 to $35 per hour. In contrast, you might be charged anywhere between $40 to $110 in countries like Australia, the UK, and South America. The most popular development located in North America is also around $130 to $160 per hour to develop a mobile app.
Cost of app development by type
When it comes to app types, the following list provides information about the most popular and the most costly.
The cheapest are Food Delivery, Restaurant, and community apps. Their rate is $40,000 up to $150,000 and about 1200 working hours of development. An app that uses data consumption such as a calendar, stock market watch, or a weather application would likely fall in the $50,000 to $100,000 range.
Next are mobile, iPhone, Android, Healthcare, and web apps. It will take from $30,000 up to $300,000 and around 1200 working hours to build them. Apps that require user authentication like ESPN Fantasy Sports or Google Drive can cost up to $300,000.
Then we have to mention more complicated Video Streaming, eCommerce, and Augmented reality apps, with a rate starting from $60,000 up to $400,000 and about 1600 development hours.
There are many other types of applications on the market. Besides most of them are usually hybrid types and the cost may also depend on this factor.
Factors that Affect Application Costs
There are many factors that affect the application costs of a particular business. The size of the business, the type of business, and the industry are just a few examples. However, there are also some more universal factors that can affect application costs such as geographic location and how much competition there is in the market.
Outsourcing vs. an in-house app development
It's critical to select the correct type of partner for developing apps. You can employ app developers or development companies to create your app.
Outsourcing is when a company outsources the development of an app to a third-party developer. This can be a great option if the company doesn't have the time or resources to develop its own app. Outsourcers often have a better understanding of the app development process and can be more efficient in meeting deadlines. Additionally, outsourced apps can be more likely to be successful because they are typically built on a more solid foundation. Google, Slack, and Expensify prefer using outsourcing.
On the other hand, in-house app development can be a great solution for companies that are already well-versed in developing apps, like Amazon, PayPal, and SalesForce. This type of development can be more expensive, but it can also be more reliable and efficient.
Among the advantages of in-house app development, it is worth mentioning face-to-face communication, team building culture, quality assurance, project management, efficient work organization, all-inclusive services, schedule and discipline, deep involvement, and quick app changes and approvals are all advantages of working with an in-house mobile app development team.
Complexity Level of App Development
The complexity of an app is a term used to describe how much time and effort it takes to develop and maintain an app. The complexity level of an app is determined by looking at the total number of hours it takes to develop the app, the number of languages it supports, and the number of technologies used. The complexity level of an app can also be determined by looking at the number of screens, interface elements, and dependencies that are needed.
We can diversify three types of apps:
Simple Apps – 2 to 4 months (time tracking apps, calculator). Could cost up to $40,000 to develop
Mid-Level Apps – 6 to 10 months (taxi, food delivery, photo sharing apps). Roughly $80,000 to build
Complex Apps – 8 months to a year or more (trading, gaming, CRM apps). Costs approximately $150,000+
Application visual design complexity affects application costs. When creating an application, it is important to consider the various aspects that will affect its usability and cost.
For example, the interface must be easy to navigate, the visuals must be attractive and easy to understand, and the branding must be consistent and effective. In addition, the application must be able to scale to different devices, be compatible with different software platforms, and be able to run on a variety of devices.
When these requirements are met, the application can be cost-effective and popular. However, when application design complexity increases, the application's cost can increase as well. This is because it becomes more difficult to create a clear and concise design and the number of different elements that must be included in the design increases.
As a result, the application becomes more complex and harder to manage, and it can take longer to develop and test. This can lead to increased application costs and a lower customer satisfaction score.
​​App Hosting and Security
Application hosting and security is a critical part of any app development. If your application is not protected, it could be stolen, hacked, or even worse. Application hosting providers and security solutions are essential to protect your data and applications, and they can cost a lot of money. If you're not sure whether or not you need an application security solution, it's important to do some research.
Check out the ratings and reviews of different providers, see how much money they're spending on security, and see how much they charge for features like fraud protection. Additionally, be sure to read the terms of service and privacy policy of the provider you're choosing. If you're not sure whether or not you should use an application security solution, it's important to do some research before making a decision.
Even if you want to develop an app without a server, it will still cost you at least $25,000 or so if you want it done appropriately by a professional.
The Platform on Which the App Will Run
There is a big difference between the platforms on which an app will run. They use different languages, development tools, and different SDKs. There is no obvious difference in cost if you prefer one platform to the other. But if you want your app to run on both platforms, the costs will be significantly higher. So, how can you make a choice? You need to decide between two factors:
Native or hybrid app development. What is the difference between them and how can you make the right choice building your own successful application?
Hybrid app development is a type of app development that combines the best features of both app development frameworks – Java and iOS. This allows developers to create hybrid apps that are both efficient and user-friendly, while still meeting the requirements of both platforms. Hybrid apps can be used on both iOS and Java platforms, and they are available in both app stores. They are also often more complex and expensive to develop than traditional app development projects, but they offer a number of advantages over traditional apps.
Native applications are created for Android or iOS and designed in a specific language for a specific device, so they are built for that platform. So, an Android application built for iOS will not work for Android, and vice versa. When the app is programmed for a specific device, it can take full advantage of all of its capabilities, including gestures, location, GPS, camera, and so on. This level of specificity allows for a more intuitive and user-friendly app, making it faster and easier to use.
A native app developed for one platform such as Android or iOS would cost $40,000 – $1,000,000, versus a hybrid approach that costs $20,000 – $60,000 or more and targets both platforms for a lower price.
Location and structure of a development team
As we have noticed earlier, location is a crucial factor in choosing an app development team. Developers have different rates in various parts of the world. A specialist from India or Vietnam will have a diverse rate from the one from Europe. Even if you choose the team from the UK, you can expect a different rate than in the USA.
By using a team structure, you can easily manage your developers and ensure that they are working on the most important tasks at the right time. This way, you can focus on more important tasks and leave the development of your complex app to the professionals.
Basic team structure hourly rates:
| | | | | |
| --- | --- | --- | --- | --- |
| | United States | Latin America | Eastern Europe | Asia |
| Programmer | $105-$111 | $35-$44 | $25-$42 | $18-$24 |
| Project Manager | $133-$233 | $55-$66 | $45-$70 | $35-$48 |
| QA Engineer | $77-$81 | $30-$39 | $25-$42 | $15-$24 |
| UI/UX Designer | $79-$163 | $40-$50 | $35-$56 | 425-$36 |
Extended team structure:
Project Manager
Two to four App Developers
One Back-end Developer
One to Two UI/UX Designers
A QA Engineer
A System Administrator
When it comes to web applications, backend infrastructure is a critical part of the equation. A mobile application's backend programming enhances the function of the app by integrating backend servers, databases, middleware, and so on, and is capable of being accessed via the Internet via an application programming interface (API).
This refers to the systems that keep your website running, from the servers that provide the bandwidth and storage space for your pages to the software that manages your user accounts and interacts with your visitors.
The biggest time-consuming part is a backend (if needed) and third-party integrations, like social sharing, payments, leaderboard, and other services. Without a good backend infrastructure, your application will be slow and unreliable, and your application development costs will be higher than necessary. The backend costs may take around 50% of your total app development costs.
How to Build Your App Development Budget
When a customer enquires about an app idea, they are more likely than not to be clueless about the procedure and cost of developing a mobile app. In many cases, the customer does not have a clear idea of what the app will perform and asks for a price. Fair enough, right? Unfortunately, it is virtually impossible to provide a precise answer to the question of how much an app will cost to develop without a thorough knowledge of its functioning and extensive research. We conduct a consultation to find out the preferences of the customer and derive an approximate amount.
There are so many factors to consider when building the app, that the simplest way is to use this formula:
Hourly rate*Number of hours = Cost
Following this simple calculation you can find out the approximate app cost.
Ways to Reduce App Development Costs
There are many ways to save money when developing a mobile app – and it's not just down to the specific developers you hire. Here are some tips to help you save big.
Do the research and set the goals
If you're looking to reduce app development costs, you need to do some research first. There are a lot of different app development tips out there, and it can be hard to decide which ones are the best for you. But by doing some simple research, you can figure out which app development tools are the best for your needs and budget. Here are a few tips to help you make the best decision:
1. Look at the cost of developing an app. This will help you determine which tools and development methods are the most cost-effective for your project.
2. Consider the size of your project. The bigger the project, the more expensive the development tools and methods will be. However, the benefits of using these tools and methods may be worth the cost.
3. Evaluate the features of the app. This will help you determine which development methods are the best for your project.
4. Find out the target audience of the app. This will help you determine which development methods are the best for your target audience.
5. Think over the time commitment of the project. The longer the project, the more expensive the development tools and methods will be. However, the benefits of using these tools
Choose the right development team
If you're looking to reduce App development costs, the choice of the right development team can shorten expenses, and we will explain why it happens. There are a number of different development teams that are perfect for different App projects. Here are a few tips to help you choose the right team:
1. Do your research and find a team that has a proven track record of developing high-quality applications.
2. Look for a team that is easy to work with and is willing to take on new challenges.
3. Make sure the team is familiar with the app development process and has experience with different development languages.
4. Be sure the team is well-equipped with the necessary tools and software.
5. Make certain the team is able to work with other teams and partners to share ideas and collaborate on the development of the app.
Provide detailed requirements for the project
Requirements for a successful app development project should be detailed and specific.
In order to ensure that your project meets all the requirements, you'll need to understand the app development process and the different tools and technologies involved.
You'll also need to be familiar with the market and the competition, and be able to provide specific requirements for each stage of the development process.
Finally, you'll need to have a clear understanding of the business and the goals of the project.
Such software specification should cover
brief description of the app
business context
user stories
user persona
functional specification
This will help you to create a project that meets the needs of your business and is in the line with the budget constraints you face.
If you're looking to reduce app development costs, you need to create an MVP. An MVP is a prototype of your app that can be used to test and measure the effectiveness of your project.
By creating an MVP, you'll be able to see how your app is performing and whether it's meeting your business goals. Additionally, by using an MVP as a foundation for your project, you'll be able to determine the costs and time necessary to build a full-blown app.
Once you have a good understanding of the costs and time necessary to build an MVP, you can better estimate the amount of money you'll need to spend. And with a good understanding of the costs and time necessary to build an MVP, you can better evaluate the amount of time necessary to produce your project. This will help you to make the best decision for your business.
The Dnieper team has all qualifications to build MVP fast and smoothly. Contact our specialists for more information if necessary
Use automated tools when testing your app
Automate your testing process to reduce costs and improve your app's quality. With automated tools, you can quickly and easily test your app's functionality, security, and performance. There are a variety of automated tools available, and each has its own benefits and drawbacks.
A tool like Selenium can be used to test your app's functionality and performance. However, Selenium can be difficult to use and can be time-consuming.
For example, a tool like Appcelerator can help you test your app quickly and easily. It has great options like Appcelerator's App Development Studio and Appcelerator's App Development Portal. This tool allows you to create and test your app using a variety of popular development frameworks.
AppChecker is used to test your app's compatibility with different devices and platforms. It can identify and fix potential issues with your app, and it can also help you determine the best way to market your product.
Appveyor is a more expensive tool, but it has a wider range of features and is perfect for testing your app on a variety of devices.
By using these tools, you can reduce your app development costs and make your development process more efficient. They can help:
-Run tests automatically
-Check for errors and potential problems
-Check for compatibility with different devices
-Check for user feedback
-Scan for performance issues
-Check for security issues
-Study for privacy issues
-Check for compliance with regulations
Minimize the app functionality
We recommend to minimize the app functionality to reduce application development costs. These steps will cut back your funds and save time, and it will turn your application into a more trustworthy and authentic one. By minimizing the app's functionality, you can reduce the amount of time and money you spend on development.
For example, you can limit the number of features the app can offer, or you can restrict the number of taps that the user can make to access different features. You can also reduce the amount of data the app needs to store, or you can limit the number of requests the app can make to the server. These measures will help you reduce the amount of time and money you need to spend on development, and you will be able to create a more reliable and efficient app.
App development cost of famous apps
There are a lot of top-rated apps out there, and the development cost of them can be quite expensive, as it took plenty of working hours and high-class specialists to produce them.Here are a few examples:
Tinder is an example of widespread application that turned out to be a success. It is a pretty basic app with choosing the right or left swipe and communicating with your match. The cost of a dating app like Tinder requires the calculations of such app features as:
authorization,
matching functionality,
push notifications,
communication,
GPS location, settings,
user profile,
and 3rd party integration.
The cost of Tinder app development starts from $70,000 and it will take about 1600 hours to produce an app.
Uber is a combination of 3 applications: one for a driver, one for a passenger, and an admin panel to unite both of them. It will take about 1200 hours to develop such an app, and it will demand about $50,000.
The features of the Uber application include:
payment integration,
routing and advanced route optimization,
SMS and push notifications integration,
geolocation,
and more extra elements.
TikTok is a popular application that has been around for a few years now. It is a video application that allows users to make and share short videos. The app is available on both Android and iOS devices, and it is free to download.
The most prominent application features are the following:
online messaging,
sharing images and videos,
video calls,
multi-language online chat support,
user hooking, and much more.
The cost of such an application can begin from $70,000 and can take about 1,200 hours.
Conclusion
We hope that this article has answered your question. And as you have understood there is no single cost of app development, the price depends on your desires and needs. If you follow the tips we shared in this article, you can significantly reduce the cost of developing your app. If you are looking for a qualified mobile app development team, contact us. We have implemented many successful projects for clients from all over the world in different industries. We can provide you with expert advice and organize the best development team you may need.