Outstaff
At Dnieper, we understand that expanding your technical team can be a time-consuming and costly process. That's why we offer IT outstaffing services that can help you efficiently recruit and onboard the necessary technical specialists for your project. With outstaffing, you can reduce your company's costs by eliminating office space, equipment and taxes. You will only pay for what is most beneficial to your company, saving yourself the hassle. 
Our IT outstaffing services include the recruitment of selected candidates who are interviewed and vetted by our specialized technical specialists. You can be sure of the technical expertise of your contractors, as we only hire experienced developers with good knowledge and skills. 
We mitigate any recruitment risks for our clients. On average, it takes around six weeks to find a qualified IT specialist, and there's no assurance of their successful adaptation and performance. However, with our outstaffing services, you can rest assured that we only employ skilled professionals. Additionally, our outstaffing services offer the flexibility to add technical specialists to your internal team for a few months or on a long-term basis, allowing you to scale your team as needed.
With our IT outstaffing services, you can receive resumes of pre-vetted professionals interested in your project, saving time and effort in the recruitment process. We offer a range of outstaffing services, including providing specialists to participate in your project and acting as an intermediary in hiring for other companies. Overall, our services offer a cost-effective way to expand your technical team and achieve business process automation benefits.
VIEW OUR CASES
15+
Team members on a project
About service
Our dedicated development team service provides you with the flexibility to create your own team of seasoned IT professionals, tailored specifically to your project needs. Whether you need a team on a contract or hourly basis, we have a diverse range of specialists and team members available to work with you. With our self-managed dedicated team service, you'll have complete control over the development process, enabling you to easily make changes as the project evolves. This service offers a plethora of benefits, including increased efficiency, lower costs, and improved communication. By assembling a dedicated software development team with our assistance, you can ensure that all required competencies are covered, even for the most complex IT projects. When you choose our dedicated team service, you'll have the freedom to select team members based on their skills and experience. We'll work with you to build a team that's tailored to your project requirements and goals. Our service provides all the necessary support, including management and infrastructure, to ensure the team can focus on delivering high-quality results. Additionally, dedicated team services also provide better communication because the team is focused solely on your project and can quickly address any questions or concerns.
Dedicated manager to organize the project
A development team alone is not enough for the success of any project, that is why we offer a dedicated project manager to help you organize and oversee your project. Our experienced project managers will work closely with you to ensure your project is completed on time and budget, and that your quality standards are met. In addition to providing a dedicated project manager for your project, we also offer regular progress reports to ensure complete transparency throughout the development process. These reports will give you a comprehensive overview of the team's progress, including any obstacles encountered and how they were addressed. This level of transparency allows for any necessary adjustments to be made to keep the project on track and aligned with your goals. Our project managers are always available to discuss any concerns or questions you may have, and will work closely with you to make sure your project meets your goals and expectations. Individually for your project and your request, we will select the right project manager, who has the appropriate set of skills for work. Our specialists can work with various project management methodologies, including Agile and Waterfall. They will work with you to understand your project goals and requirements, and develop a customized project management plan to meet your specific needs. By engaging a dedicated project manager, you can be assured that all aspects of your project are managed efficiently and effectively, reducing the risk of delays or cost overruns.
Whether you're trying to find the talent to take your project to the next level, or you need specialized developers to work on a specific aspect of your product but can't find the right person, our team can help. Our team augmentation services will allow you to expand your in-house team with our experienced software engineers or create a specialized cross-functional team tailored to the needs of your project. By taking advantage of our IT team augmentation services, you can gain access to a variety of subject matter experts and fill IT talent gaps. Our experienced professionals can perform specific tasks in the software development lifecycle, helping you deliver a high-quality project on time. With our services you can get rid of administrative complexities associated with the lengthy hiring process and speed up the launch of your digital product, resulting in a high return on investment. Dnieper works closely with you to ensure the best fit for your project needs. Whether you need additional manpower to handle an increased workload, speed up delivery, or improve product quality, we can help. Work with us to supplement your existing team with the additional talent you need to take your project to new heights.
Technologies

Amazon API

AWS

Django

Kotlin

Microservices

MongoDB

Next.js

Node.js

PHP

React Native

ReactJS

Redux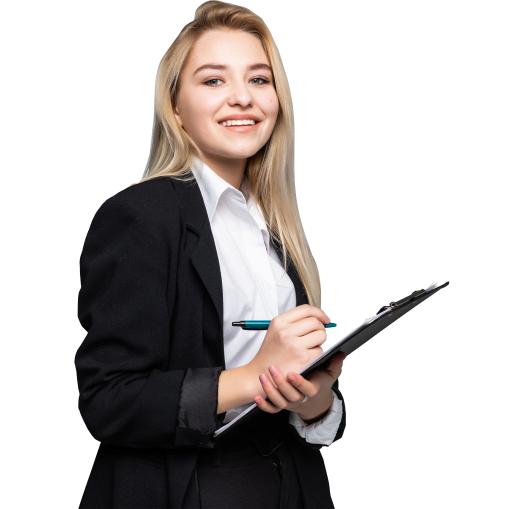 Let's get your project started