Mobile Development
At Dnieper, we build sophisticated mobile solutions that are highly efficient, secure and scalable. Our experienced mobile app developers will work closely with you to understand your vision, requirements and goals.
We understand that every business is unique and has specific requirements for mobile app development. Therefore, we start the development process with a thorough UX research, including competitor analysis, target audience identification, customer avatars, and potential customer pain points. This helps us make data-driven decisions and create mobile apps that meet your specific needs.
Our team provides a comprehensive range of mobile app development services, covering everything from initial concept and design to integration and ongoing management. Our team is experienced in creating both consumer-focused apps and enterprise solutions that can transform the way you do business.
We offer customized end-to-end solutions for mobile app development, ensuring that your project is delivered on time and to the highest possible standard. Our team specializes in creating complex, secure, and scalable mobile solutions for both foreign and domestic markets. At our core, we are committed to helping our clients create mobile apps that exceed their expectations and deliver a seamless user experience.
VIEW OUR CASES
3-7
Team members on a project
About service
At Dnieper, we understand the importance of having a mobile application that not only functions well, but also looks visually appealing and is user-friendly. That's why our Mobile Apps Design service is designed to help businesses create beautiful app designs that provide a seamless user experience. We know that the design of an app can greatly impact its success, and that's why we prioritize app design and usability in all our projects. A visually stunning and user-friendly app can not only attract more users but also increase user engagement and retention. Therefore, we focus on user-centered design to create apps that deliver delightful experiences. To do this, we conduct extensive market research and analyze the behavior, motivations, and attitudes of your target users. By achieving a competitive advantage over your competitors, we design an engaging user journey that eliminates pain points and increases user satisfaction. In addition, we use usability testing to ensure effective and efficient mobility solutions. Our team of UX experts observes users and identifies any problems or confusion they experience while using the mobile app. We then gather feedback from users to improve app performance and help you achieve your business goals. At every step of the mobile app design process, we collaborate with you to define a unique concept that aligns with your brand and stands out in the market. With our Mobile Apps Design service, you can ensure that your app stands out in the crowded mobile market and provides a seamless user experience to your customers. Our team of expert designers can provide a complete design solution, including wireframing, logo and icon design, as well as app design from scratch or review of existing design and user interface.
Dnieper offers mobile consulting services for companies that want to build or improve their mobile applications. Our team of experts will work closely with you to understand your business needs and help you create a mobile app that meets your goals. From concept to post-processing, our team will guide you through the entire process and help you make informed decisions. We offer expert consulting services to help you improve or develop your mobile app. Our team of specialists can perform app audits, advise on device compatibility, and guide you in modernizing or creating competitive apps from scratch. Our consulting services range from feasibility studies to code reuse analysis, helping you make informed decisions on your target operating system and mobile development platform. We prioritize your application needs and create a custom-tailored mobility roadmap that aligns with your business priorities, all while keeping costs under control. With our guidance, you can modernize your brand with mobile applications utilizing cutting-edge technology and compelling design. We also offer cross-platform solutions that reduce risks and are adaptable to the quickly evolving mobility market, ensuring your app stays up to date and effective in meeting your business goals.
IOS/Android Mobile App Development
At Dnieper, we specialize in crafting custom mobile apps for iOS and Android platforms. Our experienced team of developers and designers work closely with clients to build intuitive and engaging applications that meet their unique requirements. From conceptualization to launch, we provide end-to-end mobile app development services. Our team of expert mobile app developers are equipped with the latest technologies to help you establish your online presence. We specialize in creating custom mobile applications for the Android operating system, including smartphones, tablets, TVs, and more. We are also experienced in developing scalable and stable mobile apps for the iOS operating system, including iPhones, iPads, Apple TVs, and App Clips. We strive to provide exceptional customer service, timely project delivery and ongoing support to ensure the success of your mobile app. At Dnieper, we understand that every client is unique, and we tailor our approach to the specific needs of your business.
E-commerce App Development
Our team offers comprehensive e-commerce mobile app development services to enable businesses to capitalize on the rapid growth of mobile commerce. As e-commerce continues to grow, having a mobile app for your business is essential. Our e-commerce app development team offers a range of solutions to help you achieve your business goals. Consumers prefer mobile apps because of their convenience and speed, and by creating a mobile app or mobile version of your website, you can reach a larger audience of smartphone and tablet users. Whether you need e-commerce app development for C2C, B2B, e-marketplace, or B2C, our experienced team can create a custom solution for you. Our e-commerce app development services are not just limited to creating an app. We also focus on monitoring and analyzing user behavior to optimize the app for maximum conversions. Our personalized mobile e-commerce app development services allow you to provide unique offers to every customer. With in-depth app analytics, you can track buying habits and maximize the personalized user experience for your business. This can increase brand loyalty among your customers by making shopping in your online store simple, easy, and engaging. We also focus on customer retention with features like push notifications and personalized offers that encourage customers to return to the app and make repeat purchases. With our e-commerce app development services, you can create a mobile app that boosts sales, increases customer engagement, and helps you achieve your business goals.
Technologies

Kotlin

Node.js

React Native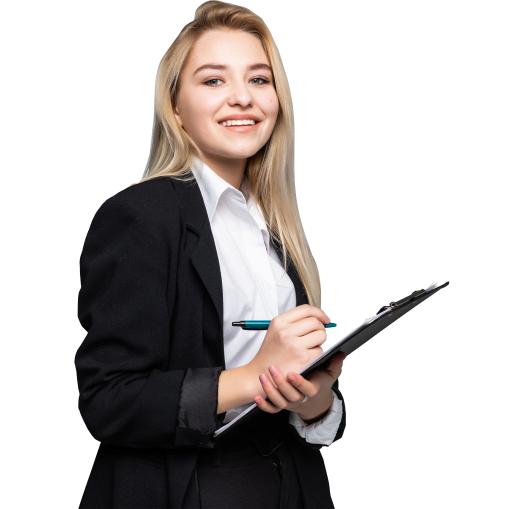 Let's get your project started